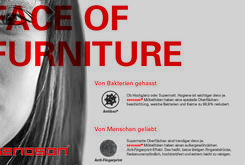 GOOD NEWS. FOR YOUR FURNITURE.
From January 2021 all senosan® AM1800TopX and senosan® AM1800TopMatt films as well as the senosan® GLASS products will be equipped with antibacteri...
Read more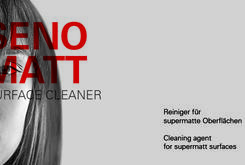 SENO MATT Surface Cleaner
The surface cleaner SENO MATT, which was developed in cooperation with Bosch, is a special cleaning agent for the super-matt anti-fingerprint surfa...
Read more